Many Americans face the threat of having their identity stolen and used by criminals for financial gain. We have written time and time again about the importance of being prepared and vigilant during any emergency. Now more than ever, it is important that you take every precaution possible to protect your private information and avoid becoming a victim of identity theft.
When people think of ways to protect their identity, the first thing that comes to mind is probably shredding important documents and papers. There is also a selection of online tools and services, including Lifelock and Creditwise, that can monitor your credit and alert you to any instance of fraudulent activity.
Everyone is at Risk
One possibility that many people may not consider is the instance of identity theft by home invasion. From 2003 to 2007, nearly 3.7 million burglaries occurred on average every year. Burglars will often look for big, easy money items such as jewelry or electronics. However, sensitive documents can be a worthwhile target for many criminals. These can include social security cards, birth certificates, bank statements, mortgage and property documents, passports, insurance policies, and tax returns.
While a fireproof suitcase may seem like enough protection, it's as easy to steal as a television or jewelry box. By placing your safe or briefcase inside a safe room, your private information and important files will already be by your side in an emergency. Also, make copies of all your vital records and have them stored away from your home. This will prevent the total loss of documents if a home fire or flood were to destroy the original copies.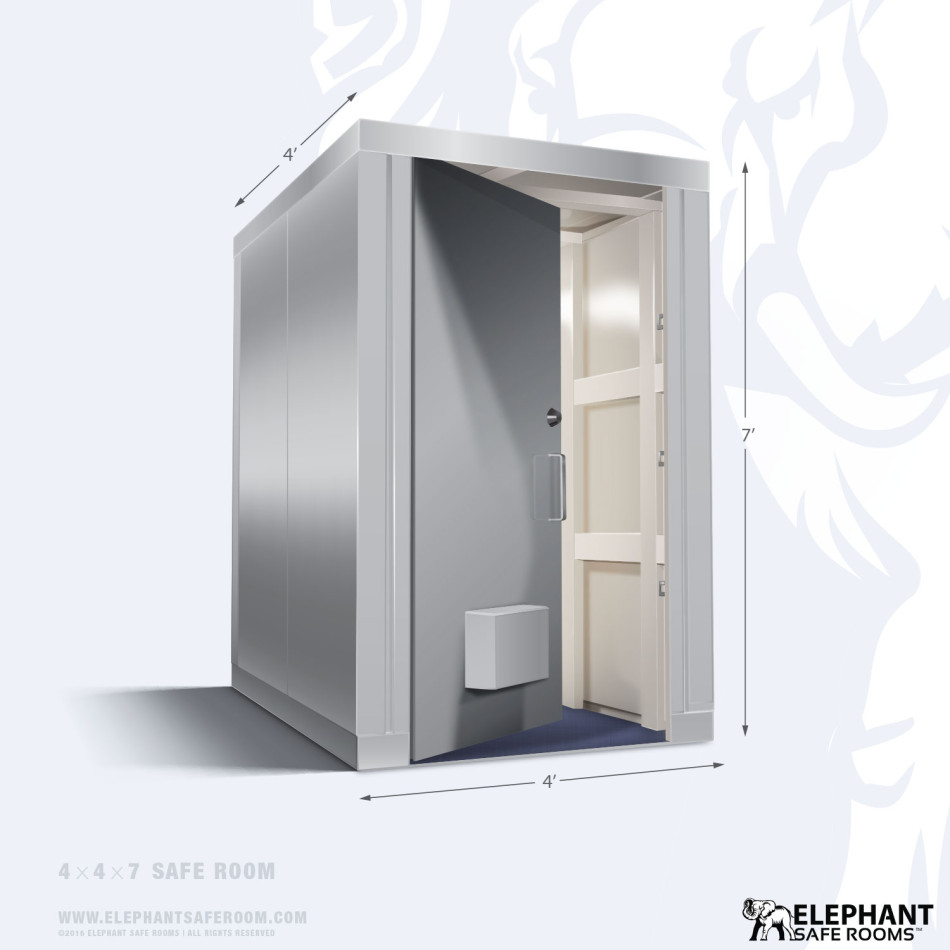 Complete Protection
All around the world, we hear news stories involving acts of terror and malice on innocent people. Uncertainty grows with the threat of earthquakes and tornadoes rising more and more thanks to changing weather patterns. Violence against police officers has increased, along with terror attacks and mass shootings. The risk of nuclear war is becoming more and more real due to rising tensions among international superpowers like Russia and the United States. It seems like day after day we face greater and greater risk of catastrophe.
Both at home and abroad, safety and security can be hard to come by. Rather than living in a world of constant fear and paranoia, take action to protect your family's future. Storing your sensitive personal information in an Elephant Safe Room is the best way to protect the future and financial stability of your family.