Every State Should Have a Safe Room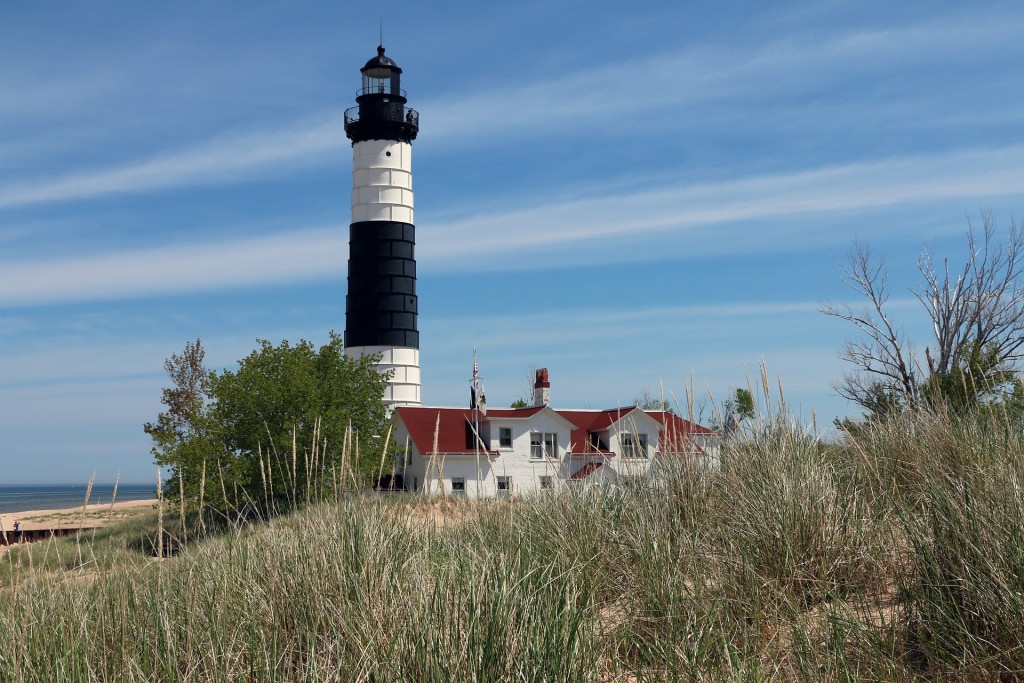 Many of us would be surprised to hear about tornadoes in Michigan, but this year has seen two so far in the northeastern state. There were no injuries due to the severe storms thankfully. The storms were so strong they were snapping pine trees over 12 inches in diameter. Even though they were strong enough to snap trees clean in half, these tornadoes were apparently weak. It goes to show that even weak tornadoes are fatal for an exposed person, and that even if you live in a state not typically perceived to have a tornado climate that you can receive tornadoes at any time. Mother Nature is truly a fickle thing. Moreover, many states that most people wouldn't suspect have had tornadoes. The only two states that haven't had tornadoes since 1991 are Rhode Island and Alaska. The National Oceanic Atmospheric Administration has an excellent graph that depicts the average tornado count in every state from 1991 to 2010, it's pictured below. The state holding the highest count since 1991 is Texas with 155 annually, and the least being Rhode Island and Alaska.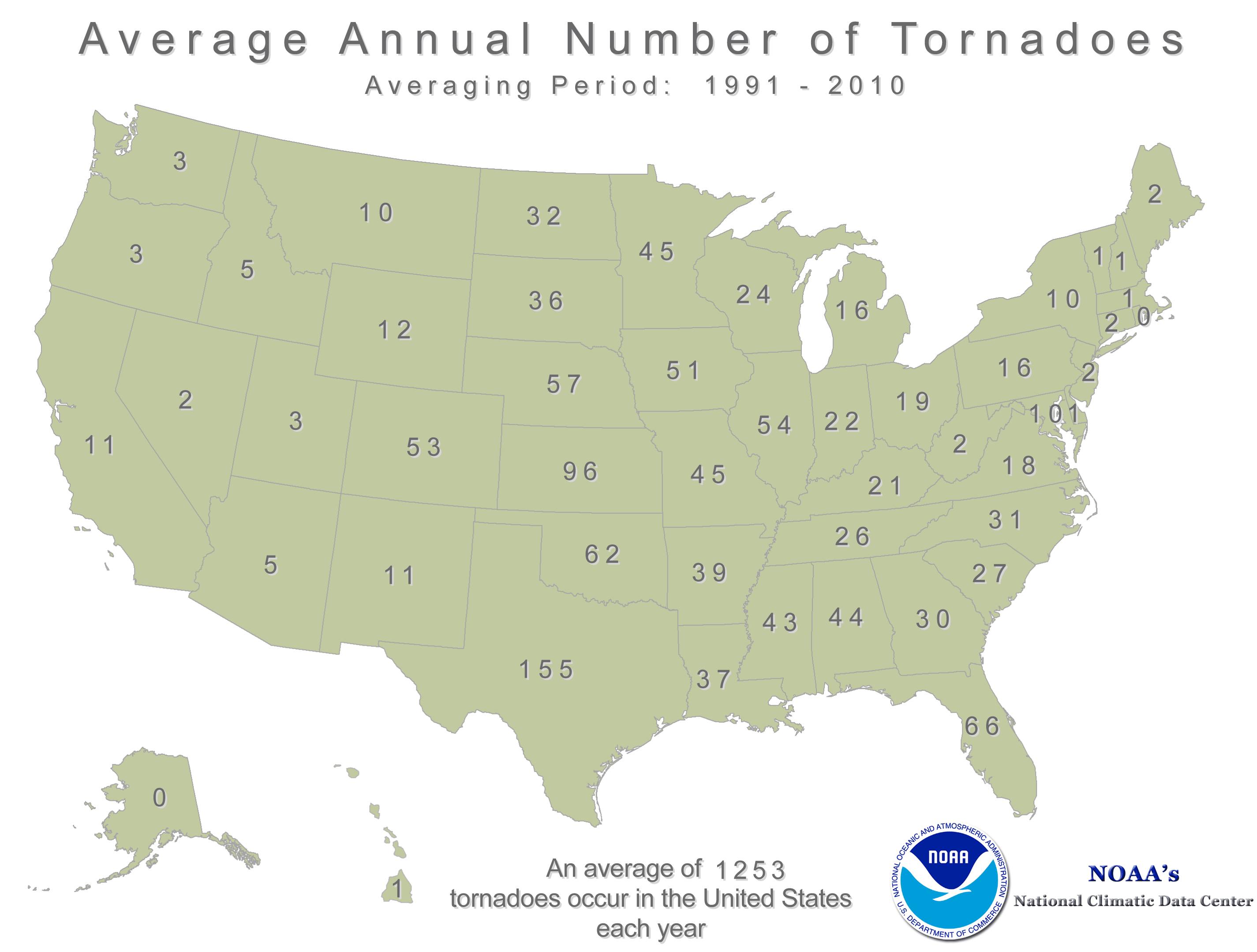 Tornadoes are on the rise as well, so even Alaska and Rhode Island may be in danger eventually. With temperatures escalating and causing storm systems to grow in size and frequency meteorologists and weather scientists foresee a future with a lot more tornadoes. With nearly every state not being safe there is a growing demand for safe rooms. If you're not convinced that every state's residents need a safe room then there are plenty of other reasons you could use one to keep your family safe. A safe room is not only an excellent way to keep you and your family safe from tornadoes, but it can give you a place of refuge from intruders, and a large number of other disaster scenarios.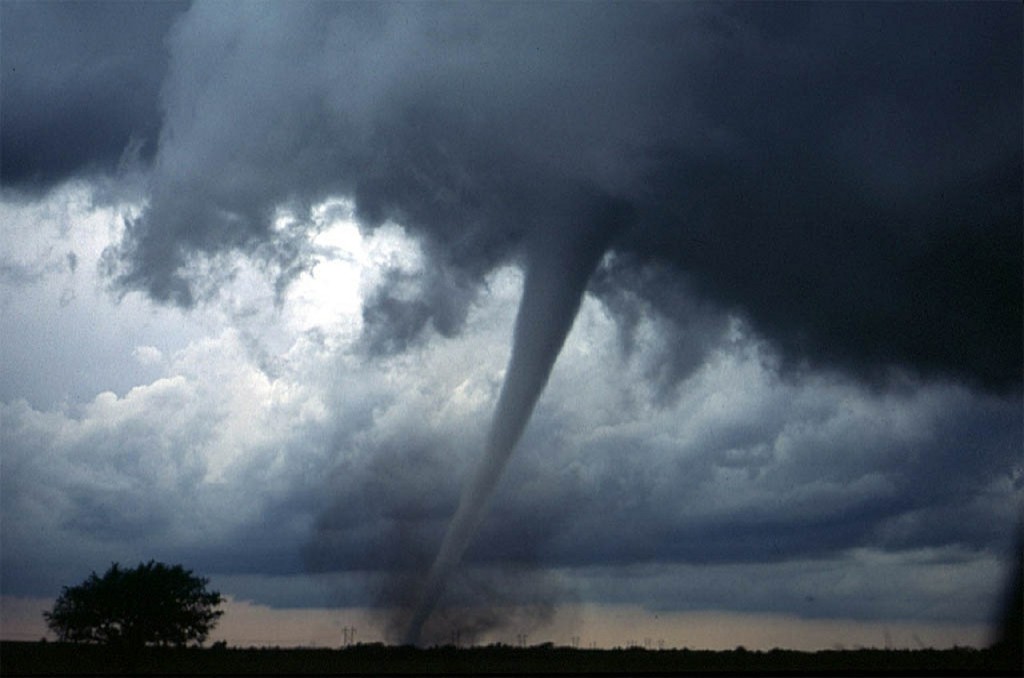 We offer three different types of structures at Elephant Safe Rooms offers. The first being the safe room that can be installed in your home or outside, as an above ground structure. These safe rooms can also be shipped to you as a self-installation kit that is panelized and easy to install. This is the second option. The third and most safe structure that we offer is the underground bunker. The bunkers come in a variety of dimensions, and have the strongest deterrent available; they're underground. If you have any questions about specifications or general information feel free to check out our website or call in for a free consultation!