Each state in the U.S. has various threats. Some place will have more crime, others frequent tornadoes. This is why you should put your own safe room wherever it will do you the most good. For many people, that means converting rooms in your home into safe rooms, multi-use gun safe, or storm shelter. Thankfully, Safe Rooms in homes can be personalized to fit your lifestyle and the needs of you and your location.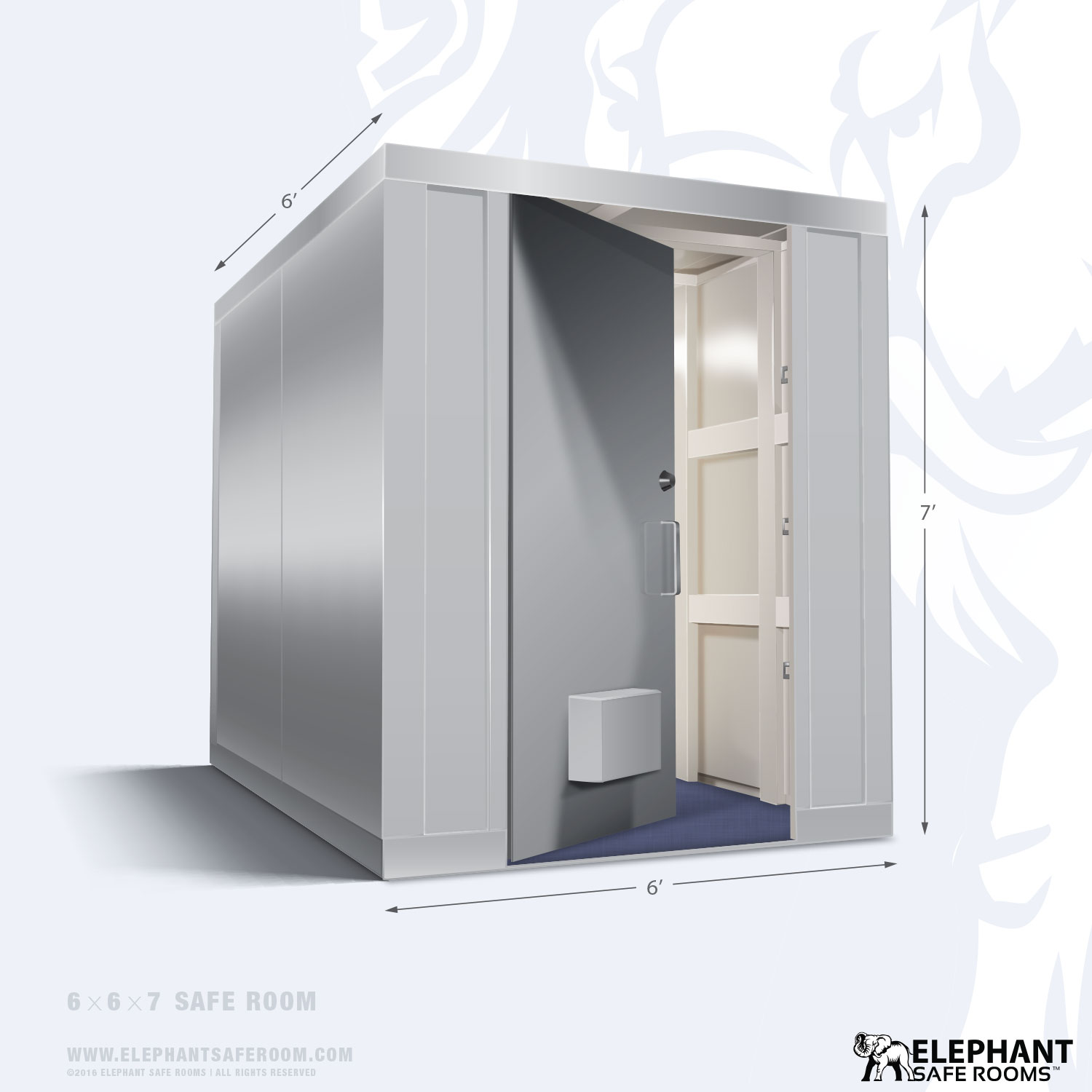 Safe Rooms In Homes
Installing a safe room in a home can seem like a massive undertaking. In reality, the process is fairly simple. It begins by selecting your safe room.
After you've selected which safe room you'd like to place in your home, simply choose whether you'd like to pay the deposit or in full. Then, your order will be manufactured and installed where you've determined. When installing a Safe Room, there are some important things in your home to consider. The most important being, is your safe room's integrity compromised by the area in which you've installed it?
Most building codes and loadings will ensure a proper construction. For storm shelter and F5 rated FEMA and ICC 500 compliance the shelter will need to be installed on a concrete foundation without requiring custom engineering specific to your home. Otherwise you can install a below ground safe room that's accessible from the interior or exterior of your home. Accessibility is also incredibly important. Family members with rooms far from the house will need escape routes to the safe room. A good practice for customers is to run safe room procedures with their family members once a month. If the family is located in an area with seasons of high risk, running safety routes more often is beneficial.
Selecting the best area for your safe room is also contingent on what you intend to use it for. Safe rooms also make great gun safes, in addition to the typical tornado shelter, or panic room. Depending on the size the safe room can also make a gun safe room with protected walk in access to fire arms. The choice is up to the customer, as safe rooms can be customized by our engineers to meet nearly all needs.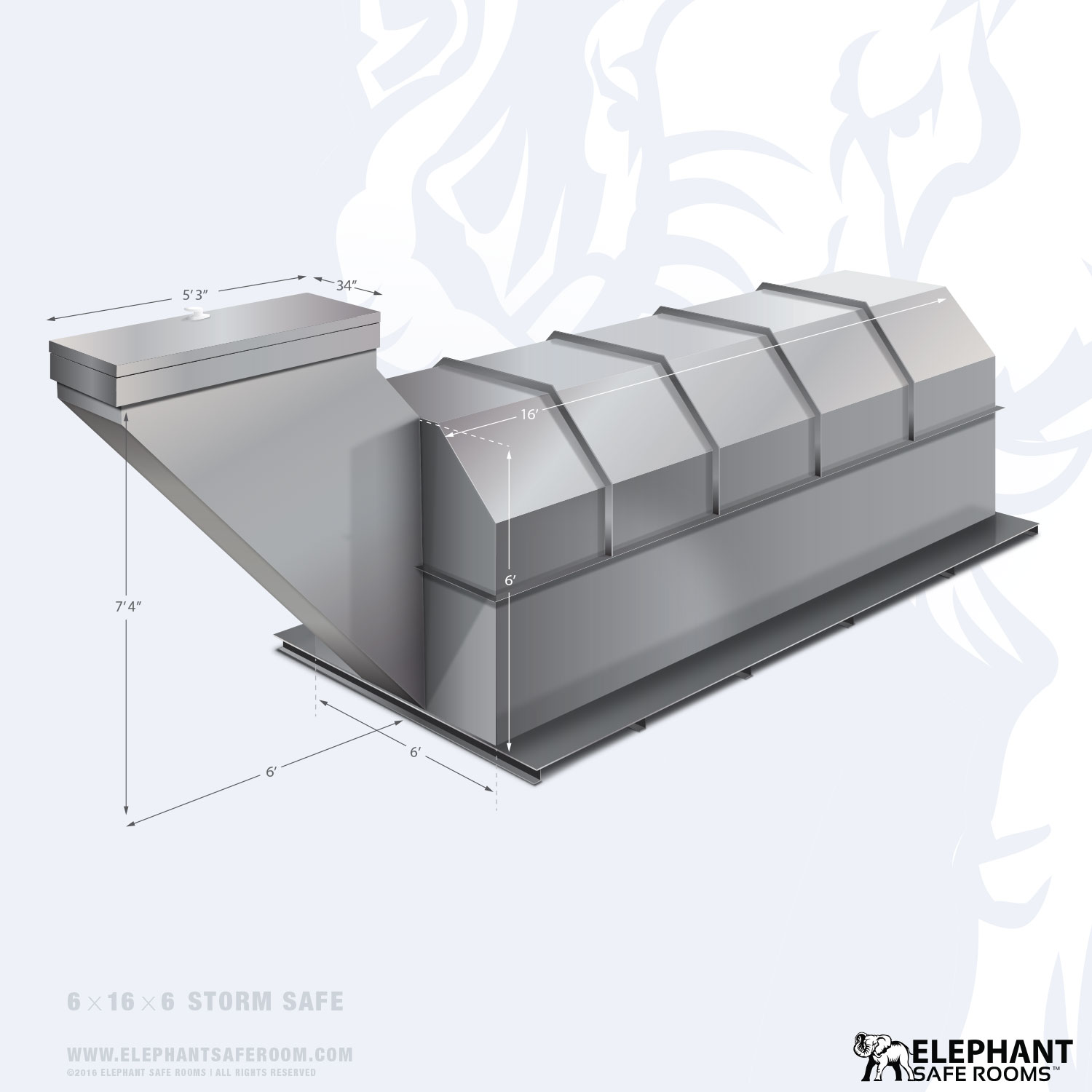 Underground Bunkers in Homes and DIY Panel Kits
If a standard style safe room in your home isn't what you're looking for, we offer underground bunkers and DIY Safe Room panel kits. These kits can be customized in different methods like the standard safe room as well. The underground bunker can be built in conjunction with another area of the home, but not into a current home. Most of our bunker customers build the bunker outside. The DIY panel kits are the standard safe room at the specifications dictated by the customer. If a completely custom safe room in a home is required these are a good option.
Whatever a customer needs as a safe room in their home, Elephant Safe Rooms can build. Our engineers pride their ability to not only create top of the line structures to every building code and loading, but extremely customizable ones as well. Our line of safe rooms in homes is the best in the business. Take a look at our specifications for every safe room:
Designed, engineered, and manufactured to FEMA 320, FEMA 361, and ICC 500 Standards. Our storm shelters were tested and certified by Texas Tech National Wind Institute in strict accordance to FEMA 320 (2014), FEMA 361 (2015), and ICC-500 (2014) standards for wind rated impact of 250 mph ground speed tornado events.
Elephant Safe Rooms in Homes
Whenever our customers think safety, they think about the room in their house that can with stand burglars, debris, tornadoes, and natural disasters. They think about their safe rooms. Elephant is here to provide convenient protection at an affordable rate. The best way to ensure that you're family will have peace of mind in the future is to call Elephant Safe Rooms now for a free consultation. Additionally, you can shop our safe room catalog to get an idea of what structure you would want.