Hurricanes have been a part of human evolution far longer than even history has been around. Severe storms stripped villages, impeded nomadic tribes, and even now they flood third world countries; hampering progress along the way. Many claims were made about Harvey, and the majority of them will still be investigated and argued one way or the other for months in the future. The National Weather Service still has a large amount data to parse through and it goes without saying Houston has other priorities currently.
Yet, the question is still worth asking, where does Harvey fall in hurricane history? First of all, meteorologists have been observing the easily identifiable statistics. The statistics deal with the impact it had on the human race (measurable in property damage and fatalities) as well as the size, speed, duration of cycle, and highest and lowest points of each at landfall/before landfall.
Comparing Harvey to the Hurricanes of Seasons Past
Harvey fluctuated only slightly, so most of the predictions of horrific damage and injury were accurate. When the hurricane finally crashed into Texas and Houston it was rated as a Category 4. The wind speeds were 130 mph, which is extremely fast but not nearly the fastest ever. Financially, Harvey did much more to make it's name on the list. The estimates are still climbing from 70 billion dollars, and are though to possibly cap out 110 billion. That still doesn't allow Harvey to take the top spot however, leaving it at number two. When the property damage has been fully counted, it could become the most expensive hurricane in history, but it's still to be determined. In fatalities, Hurricane Harvey claimed as of last reports 63 lives. Therein, it brings it to the top 30 deadliest hurricanes in history.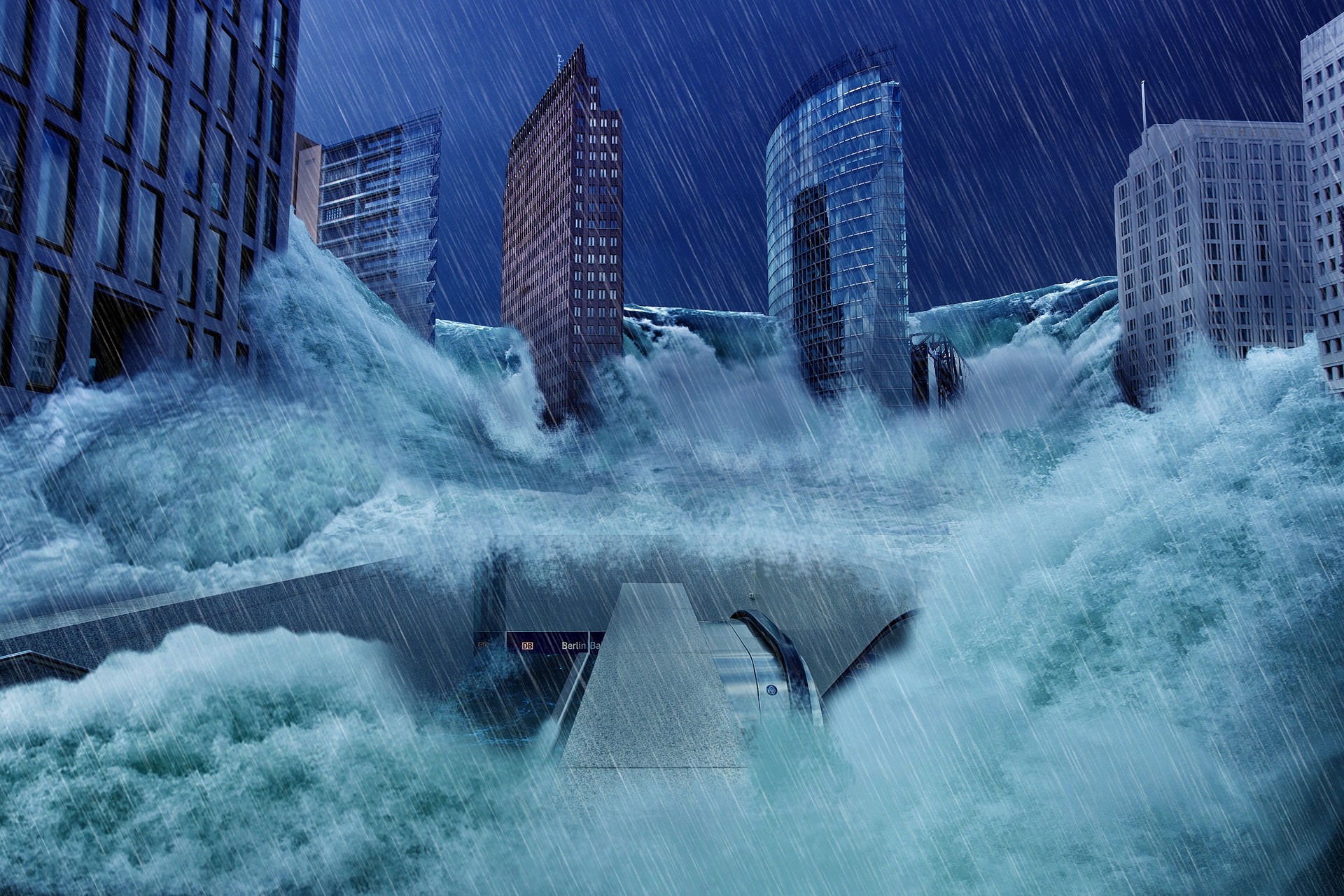 It's amazing to think such a fierce and frightening hurricane took the lives of so many people, destroyed so much, and howled so strongly only to rank so low on the scale. Mother nature has a terrifying capacity for violence and anger. The mind shudders to think of the strongest hurricanes ever to strike land. Also, it's odd to think about how much news coverage went in to explaining how terrible it was, when it went down as an extremely strong hurricane but only monetarily.
The lost lives due to Harvey are nothing to dismiss, and our thoughts and compassion go out to those families affected. We hope that they have found refuge and are capable of looking to the future with at least some semblance of hope. For you, we recommend looking to the future always with as much preparation and care as possible. Having an escape plan during a hurricane or evacuating  before the hurricane hits is important. It can be the difference between life and death, just as Harvey has shown. Preparedness is extremely important. It's actually still National Preparedness month. We can't recommend a safe room for every situation, but it's important to think about buying one if you live in a state with severe weather. For Hurricane ready storms, an Above Ground Safe Rooms above sea level with some customization would be incredibly safe. Much safer than the living room.
ABOVE GROUND SAFE ROOMS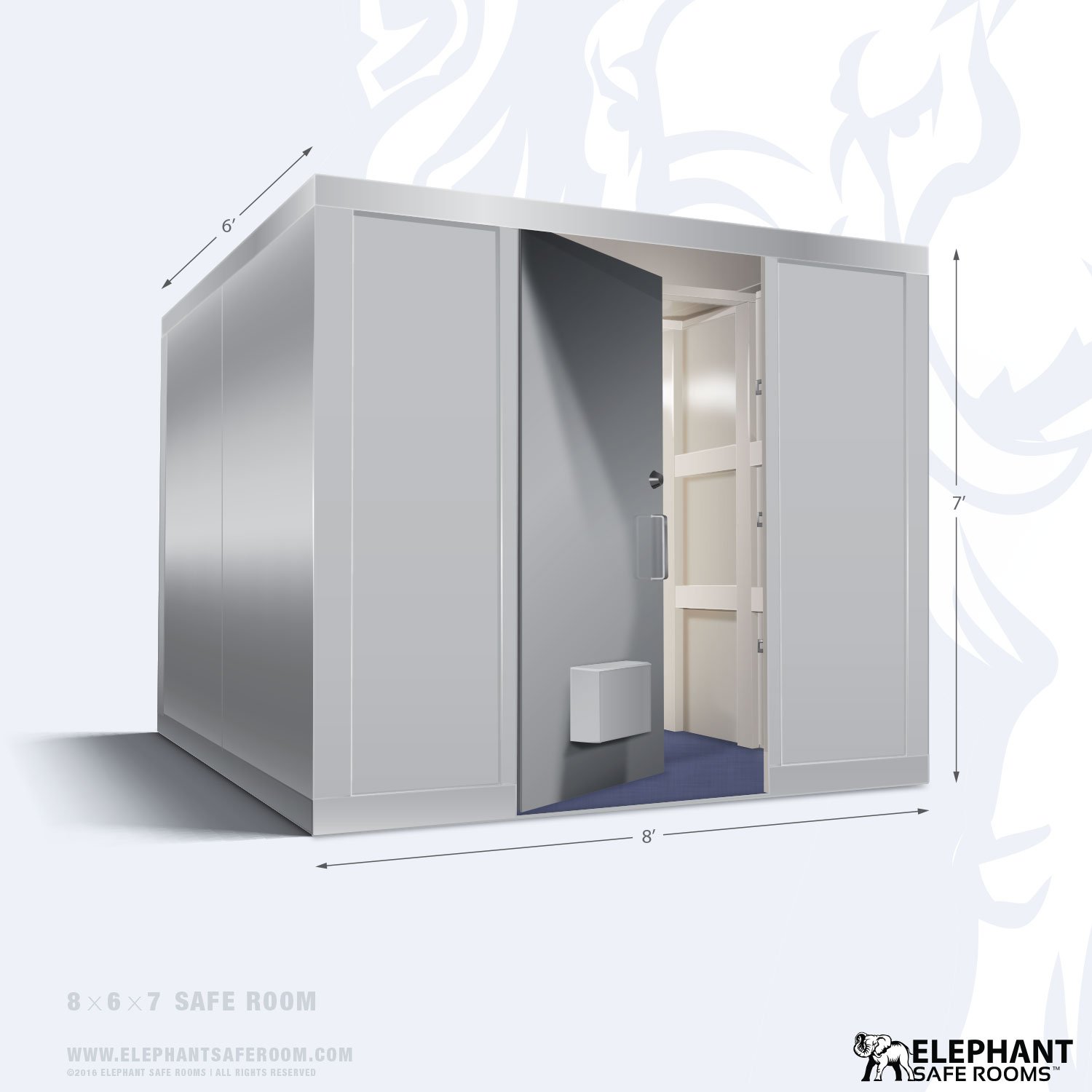 PRODUCT DESCRIPTION
Our 4×6 safe room is 4′ wide by 6′ long by 7′ high. Elephant Safe Room® Shelters a secure multi-use above ground steel residential tornado safe room.
SAFE ROOM SPECIFICATIONS
Made of solid quarter inch steel plate, this storm shelter is designed to withstand massive abuses from mother nature and criminal activity alike. The fully welded safe rooms are able to withstand tornado force wind speeds when properly installed inside the home, garage, or even out in the open. You can install these units outside, when anchored to a properly reinforced concrete pad, for safety and security for your family. Each unit comes standard with a 36″ standard security door with a three-point security latch system, and a key-lockable deadbolt. Sheltered air vents allow air in and will keep debris out, and each units comes with an enamel coated interior and exterior to ensure a solid finish and corrosion protection for years to come. For maximum protection from tornadoes, be sure to view our underground storm shelters.
Elephant Safe Room® Shelters are designed and manufactured in the USA at our factory in North Carolina. We service the Southeast directly, and provide Nationwide coverage with Freight-on-Board (FOB) determined at the time of your order.
*Statistics from the New York Times and CBS