Buying Gold as a Hedge against Inflation
Since the economic downturn of 2008, many Americans have been buying gold to protect themselves against the next financial crisis. Owning gold insures wealth because it does not lose its buying power as easily as paper money. Paper money is fickle. It relies on market viability to maintain its value. Gold, on the other hand, is not affected by price movements in the financial market. Its value is based on a living market price. In other words, gold is not as indicative as paper currency. It does not represent a country's debt or financial liability. Therefore it is a reliable and universal medium of currency.
Gold has been a safeguard against the debasement of paper currency throughout history: during Germany's 1920 reparations, the Great Depression, and during the stagflation period of the 1970's. Once again, times are uncertain. Our global economy is as connected as ever. Corporations and banks are bigger than they have ever been. With that kind of complexity, comes huge levels of debt at every level of society- to the point where it is affecting the economic status of governments. All of these factors put our global economy at great risk for systemic failure.
Gold sales have skyrocketed in the face of dollar collapse. Many people purchase it in bullions- small tokens worth 343$. Bullions are usually stored in people's homes, gold storage services, or safe deposit boxes. Storing bullions in your home makes them susceptible to theft. Once your gold is gone, it's gone for good unless it's insured. Safe deposit boxes offer security, but there is limited access. There is also the chance that the government could repeat its 1933 confiscation of gold. A safe deposit box makes it impossible to prevent the government from seizing your assets to regenerate economic growth.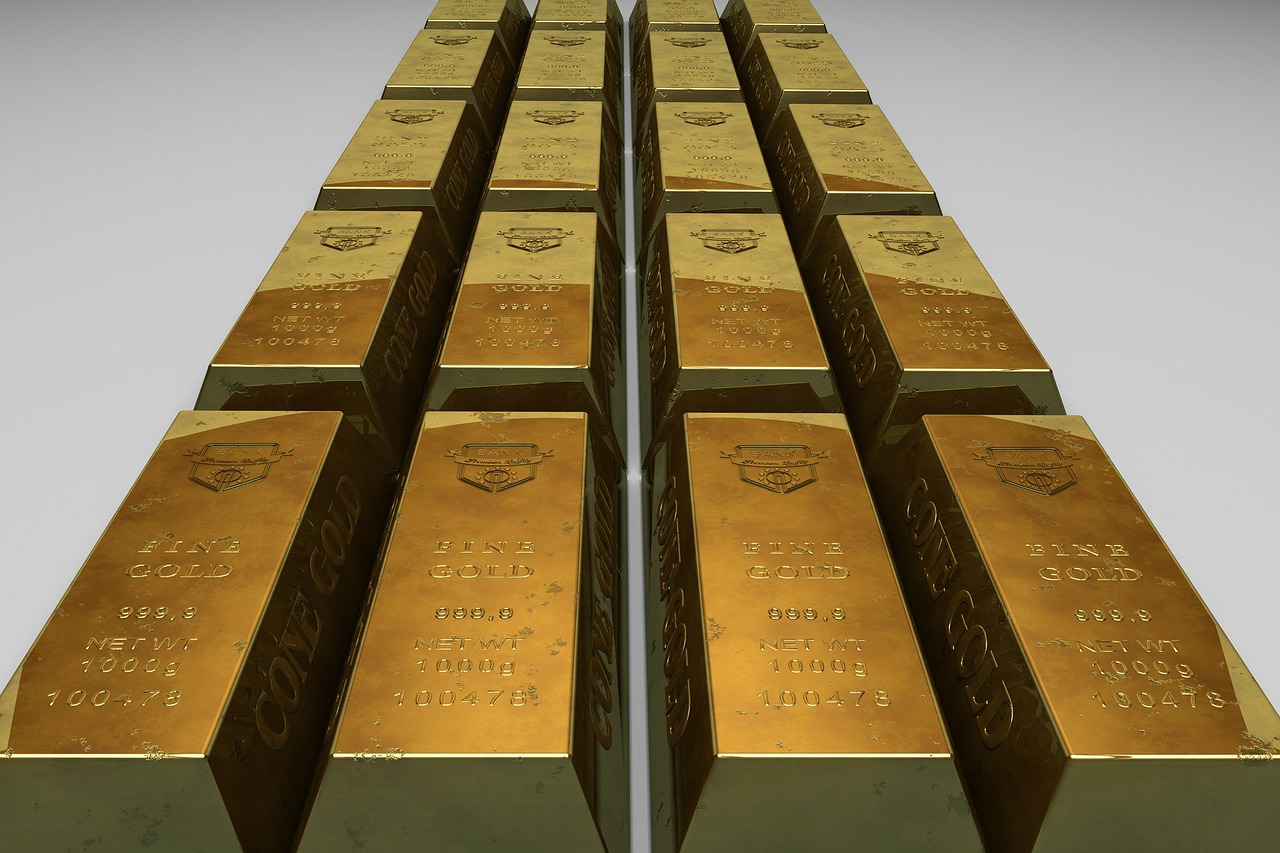 Storing Gold with Elephant Safe Rooms
Elephant Safe Rooms offers steel crafted safe rooms to protect your gold inventory. Elephant Safe Rooms provides above ground, underground, and paneled installation kits- all of which are built to provide utmost security. Our safe rooms come in a variety of different sizes to suit y, our storage needs. Elephant Safe Rooms also offers custom dimensions for spaces that are not standard. All structures are 7" high, come fully welded with 32" 7-point security doors for safety, and are crafted with ¼ plate steel.
Having a safe room to store your gold in provides peace of mind. You do not have to worry about intruders burglarizing your safe room because it is totally impenetrable. Our steel plate frame provides ultimate defense against home invasions. You can opt to have your safe room installed in your home for easy access, or you could have it installed outside. We even offer units that are installed underground for maximum security. If you entrust Elephant Safe Rooms with your gold storage, you can sleep soundly knowing that your wealth is insured and protected. Contact us today and ask about our safe room installations. Call at 888-306-7925, or click to learn more.