Over the weekend the Pacific Northwest including Northern California was hit by a severe storm. There were a considerable amount of collapsed trees and power lines, and tens of thousands have lost power. Homes were damaged due to falling debris, and areas in Rose Grove Mobile Park as well as Yamhill county received significant damage. A grain silo was destroyed in the area, as well as over 30 trees noted in the report by the the Portland Bureau of Transportation. According to Oregon Live, the Portland Aerial Tram was closed for the day but the bus program remained in service. The Quinault Indian Nation Community issued a public statement on their concerns for the storm, stating that the swell from the winds and current could "breach a sea wall separating its main village from the Pacific Ocean." Records show this has happened twice before and caused significant flooding. There are efforts underway to transport the entire village to a more flood-safe zone. The Coast guard was sent out to save those who were stranded at Camp David Jr. County park. The total number of rescued teenagers and adults is around 50. Power went out at the park, and fallen trees blocked the campers from exiting.
In recent history, annual tornadoes have been documented across the country by state since 1960. Oregon usually averages two tornadoes a year, and strangely they met their yearly quota Friday. Two tornadoes came through through Tillamook County.  In Manzanita, the twister destroyed a large amount of property, and was rated as an EF2 along with a tornado in Oceanside. Social Media reports have shown a funnel cloud off of the coast that caused the tornadoes in Manzanita and Oceanside.  Miraculously, no infuries were reported, although the Mayor of Tillamook county has issued a state of emergency due to the issues arising from flooding and damage that may pose as a threat. Business owner Debbie Harmon told Associated Press "It was a normal beach storm, which we get a lot of, and then out of nowhere the wind went 'whoooo.' Suddenly the whole sky was filled with debris. It was just crazy. And then it just stopped." The unexpected nature of the storm makes it one of the worst kind, as residents had not fully prepared to be evacuated or stockpiling their home.  The storm was powerful enough to fill the sky with debris and permanently damage several buildings. There were residents trapped in trees, trapped by landslides and water, as well as those seriously injured by fallen trees and branches. Washington received a large amount of damage like Oregon, as the Coast Guard took many trips to remove people stranded in camping areas and ruined homes.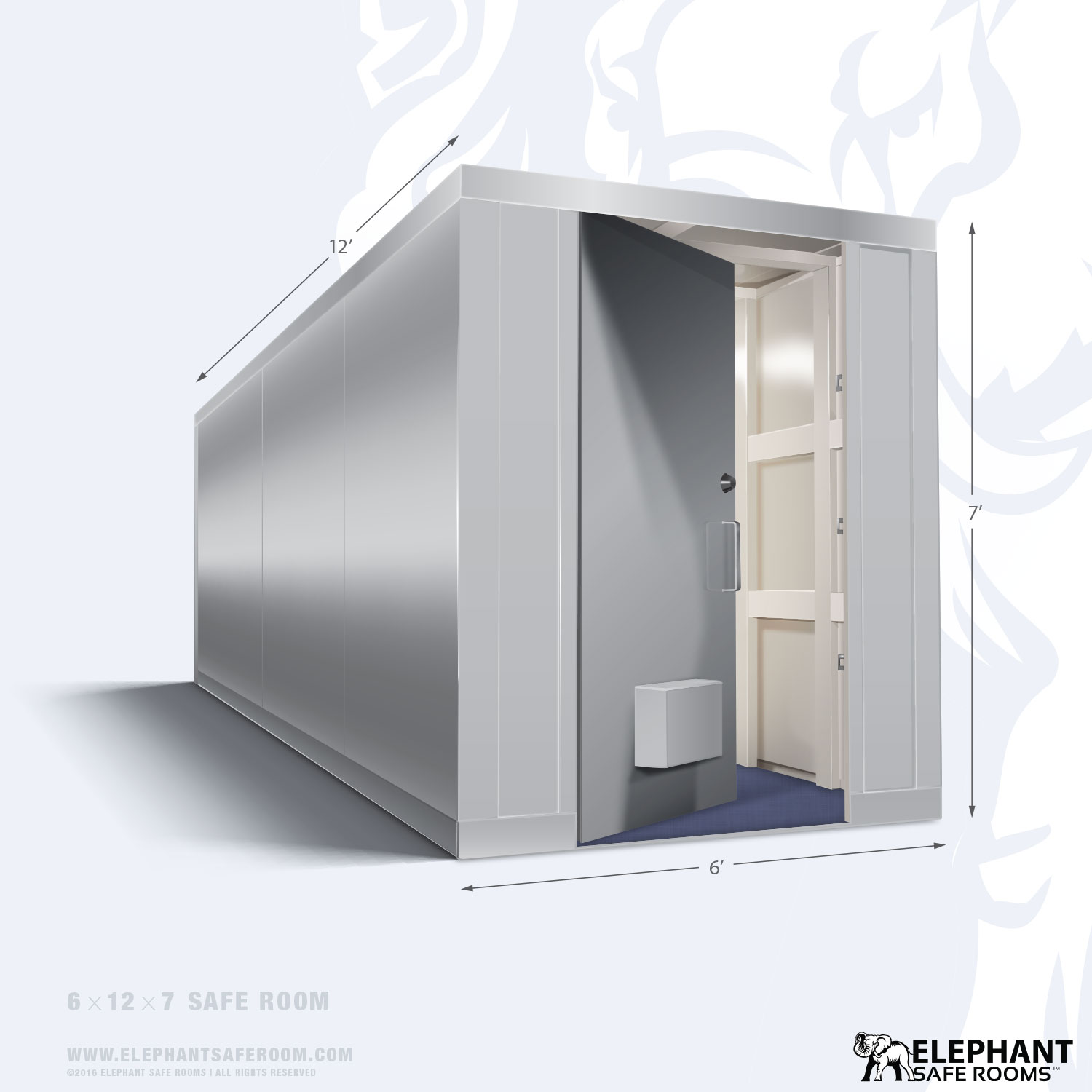 Our safe rooms at Elephant Safe Rooms are designed for just such situations. The panelized kits, safe rooms, and underground bunkers can be placed in areas or property high above sea level, giving you somewhere to store your keepsakes, heirlooms, emergency supplies, and first aid kits. Call in today for a free consultation, and a safe room could save you and your family's life in the future.